Enter details
Payment
Complete!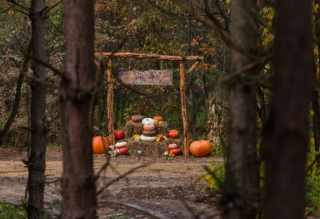 Shadow Hollow Haunt
Our one-of-a-kind Haunted Trail will bring goosebumps to all ages! Step aboard our wagon and take a ride back to the 1800's and explore an old insane asylum where tortured patients still haunt the grounds. Beware... some of the patients like to come aboard the wagon and try to take you with them!!
FREE Apple Cider & Donut for every person who dares to purchase a ticket to enter Shadow Hollow Haunt!
Sorry, no tickets are currently on sale.
Your Basket
Item
Price
Qty
Subtotal
There are no items currently in your basket

Total

$0.00